Here are 6 ways to open up your rooms without renovating. Since most people want their rooms to look bigger (especially with the trend toward knocking out walls to open them up), you might be thinking you will either have to "go for it", or just settle.  Well, I'm here to say "No way… to both options!" You can absolutely transform your space while leaving the walls right where they are.  It's simply a matter of decorating in a way that will create the illusion of space. Let's get started…
 1. REPLACE BULKY DECOR with Modern.
By going from bulky styles to the new look of sleeker modern styles you will not only update your room but get more space in the process. For instance, you can have just as much seating space on a sofa that takes up 12 inches less floor space in overall length and 5 inches less in depth because of the narrower modern arms and back. Also modern furniture with open legs that show more floor will make the space more open and airy.
2. PAINT YOUR WALLS to Match Your Big Furnishings.
When you blend the color of the wall(s) with the color of your bigger furnishings they won't break up the space with a big color block change and in the process make the room seem bigger. You then add interest in the details like pillows, candles, flowers, patterns and even textures like this shiny table top.
– Sarah Jefferies, Designer
3. REARRANGE Your Furniture.
By keeping the entrance into your room as wide open as possible your space will feel more open. So put your largest seating against the wall and smaller pieces where you walk in.
4. Add a Mirror
Even though we knows mirrors are an illusion of space… it still works! And since large decorative mirrors are in, go big. I mean even "over-sized" BIG. And if you can reflect a window so much the better. Because looking beyond the room borrows visual space from the out-of-doors. And the added light will open up the room too.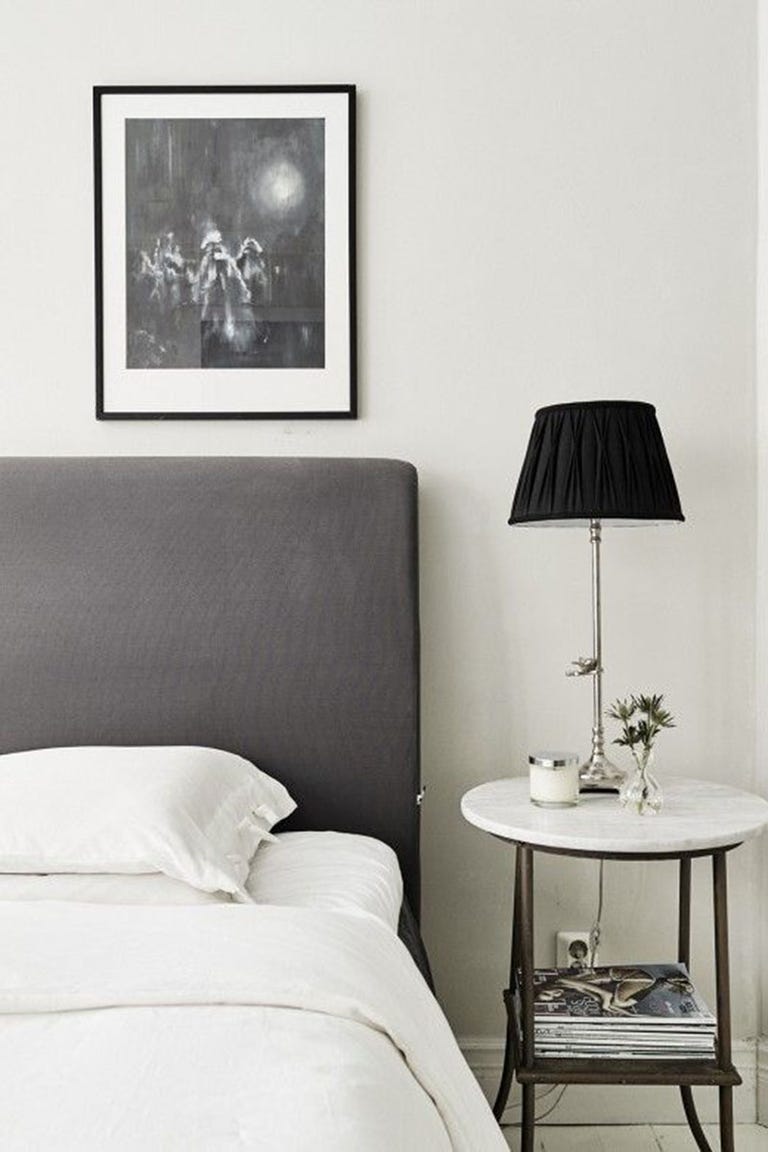 5. SIMPLIFY Your Room
"Less is more" is not only popular right now, it is a perfect way to create the feeling of more space. Eliminate things that are fillers. Be purposeful in each item you bring into your room. Just keep your favorites.

-Brad Dunning, Designer
6. AREA RUG Illusions
Use a small rug to let as much of the flooring as possible be seen. Use a rug similar to the floor color so it won't visually break up the space with a big color change. Or use no rug at all to make it feel even more open.  The idea is to see as large an area of the flooring  as you can because it will make the space appear bigger, open and airy.
I hope this has you inspired with all the possibilities there are in updating your rooms for that open, airy look just by how you decorate. I love that it is easier, faster and way less messy.
Find out ways we can also help you love your home without doing any major renovations by clicking "Curated Options" and "Collaboration". Or call Mary for a free 15 minute consultation at 760-84-1200 or by connecting online.