Helping people create homes that make them happy
just like we've done on...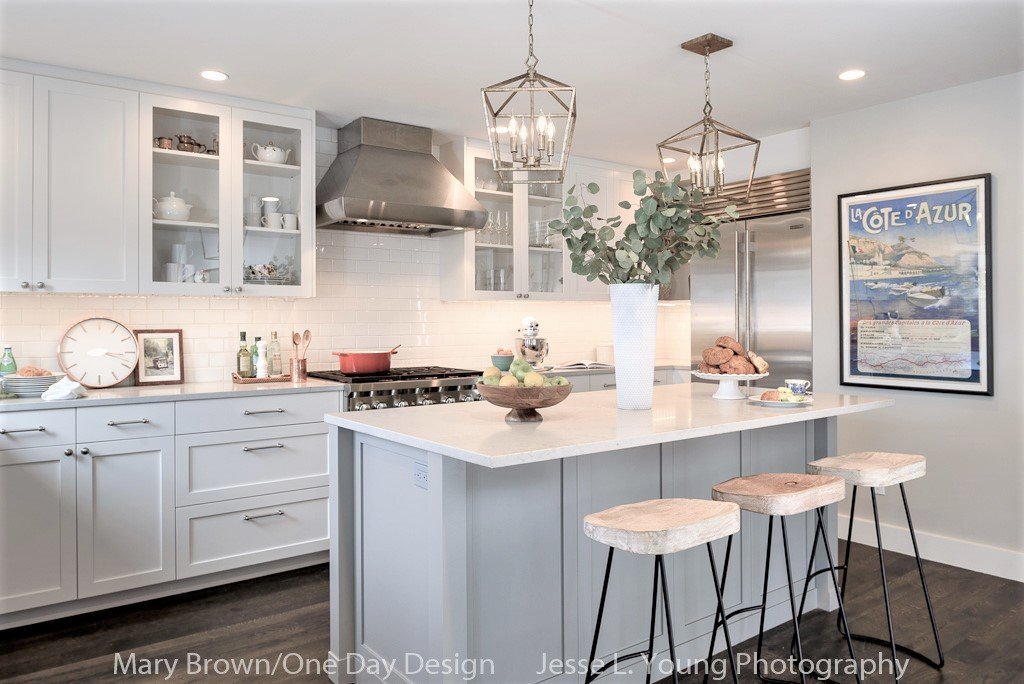 Fixtures, finishes & furnishings were selected to create a  coordinated, classic kitchen.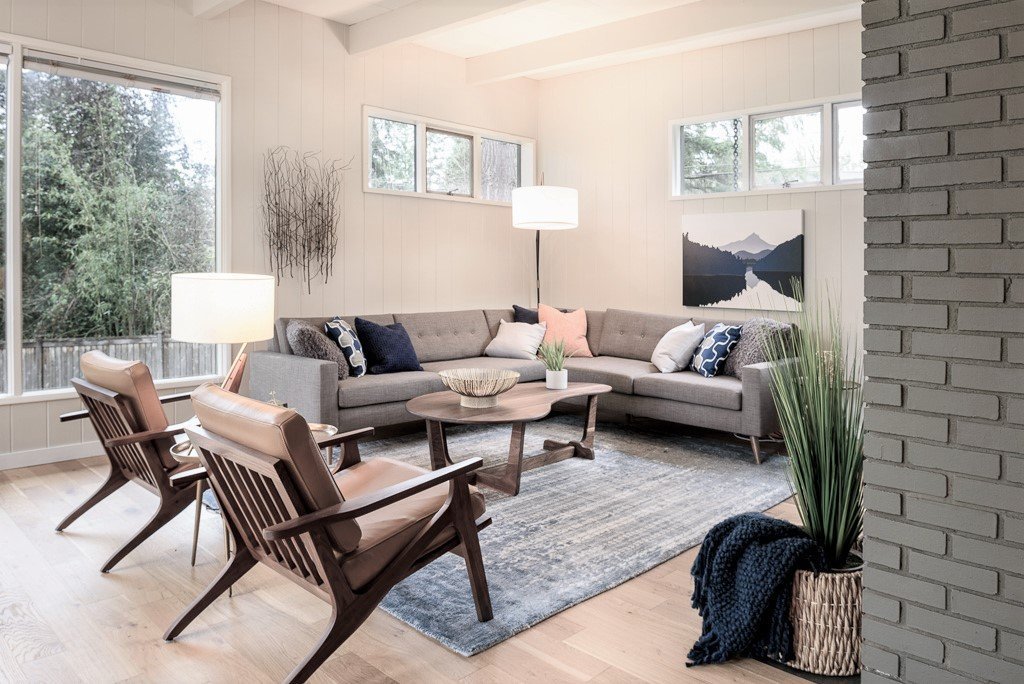 An original Mid-Century Modern home is updated & furnished within an open floor plan.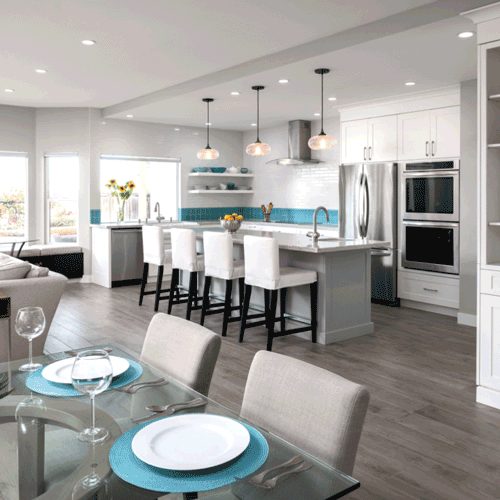 New island added a second dining area. Two places for eating, and great for entertaining larger groups.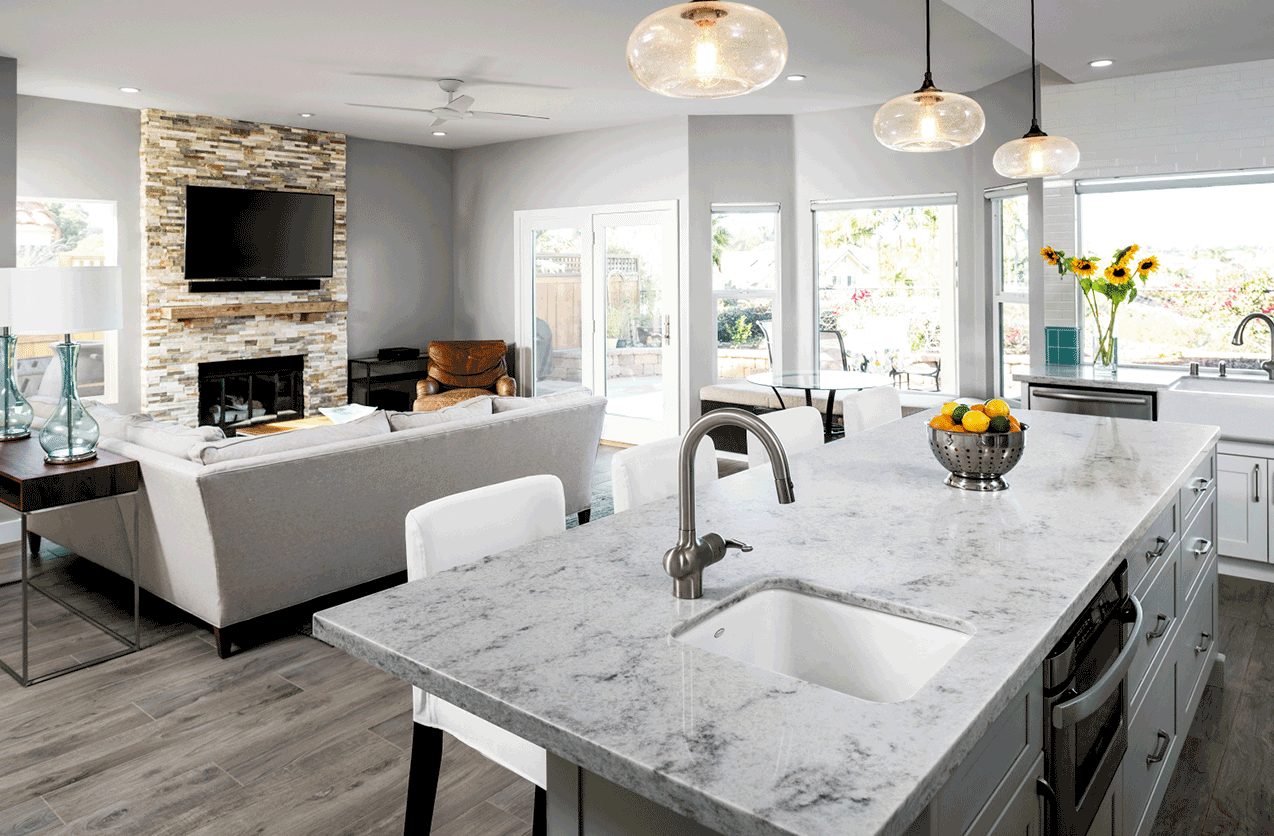 A dated half-wall brick fireplace was replaced with floor to ceiling stone facing and a plank mantle to update and upgrade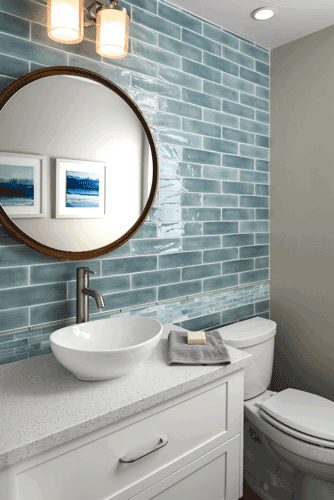 A wall of glass tile adds personality to a small space, completing a light and airy update.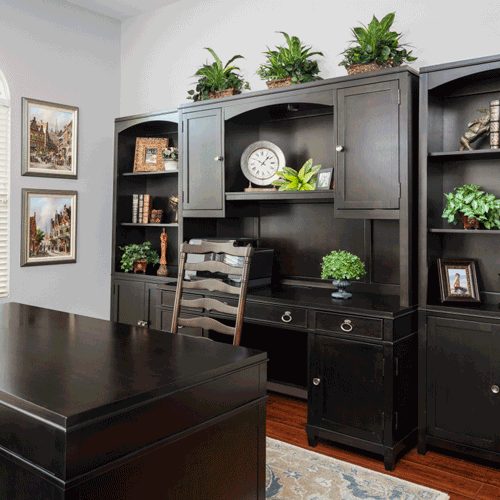 Living Room Converts to a Home Office
A little-used living room was furnished and decorated as a home office. Perfect for seeing clients right off the entry.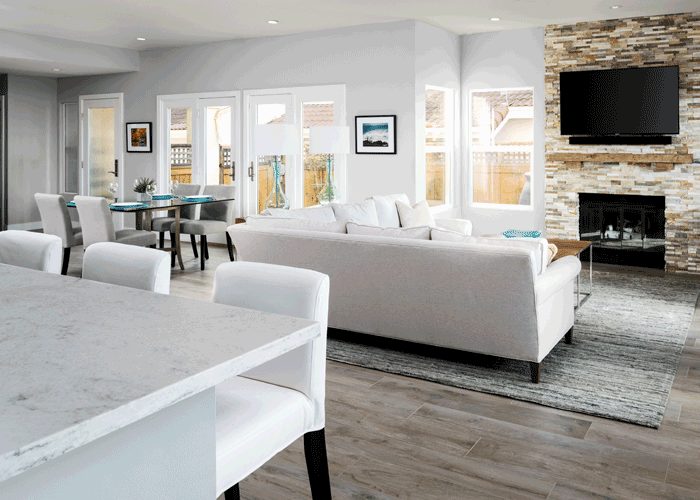 The walls are gone, creating open, airy spaces for easy, informal entertaining and everyday living.
"Well worth it – I couldn't have ever come up with…your great design."
"I worked with Mary…on giving my main floor a "facelift", and I loved the Results… Mary was a dream to work with, listened to all of my thoughts, concerns, and offered expert advice."
"Mary listened to my design ideas and provided constructive input as to the myriad of choices necessary in a remodel. Mary always gave me a variety of choices for each decision …Mary has changed my house into a home, she's a pleasure to work with."
"Having recently moved, we were eager to have our home look and feel finished… the transformation … from that "just moved-in look" to our dream home was amazing… Exceeded our expectations."
"Mary is always quick, responsive and extremely helpful. I absolutely love working with her… has literally held our hands throughout the whole decision making process… can't thank you enough for everything you have done."
"I have had Mary redo all my rooms in my home throughout the past 15 years, including holiday decorating. She also has assisted with a bathroom remodel. Mary is quick, meets deadlines and is truly a professional in that she has knowledge of all styles, quality and is delightful to work with. … I'm still amazed each time she has finished a project."
"Mary Brown is a true professional and did a fantastic job guiding me through much needed updates to my home. She was able to see which direction I wanted to go and gently but efficiently helped me make the right choices. I'm delighted with the results… and recommend her to anyone who is ready for a change, but might be afraid to take the leap."