- Pliny the Elder (A.D. 23-79)
Any pithy saying that has that kind of longevity must, well… hit home.
Seems we all have that longing to live in spaces that make us feel "at home".
But getting there can be another story. Somehow collecting great ideas online doesn't always translate into actually living om great spaces.
For lots of reasons:  Who wants to waste money on things that might not work out? So our home's on a perpetual pause.  Or, we buy things that are "less wonderful" than we can afford.  So if it's a mistake, we're not out much.  We may even have some things we like.  But the whole room?  Not so much.  It never gets to feeling wonderful.  It feels more, dare I say it?  Sad than happy.
I get it.
I wasn't always an interior designer and I have my stories too!  Like having the wrong color flooring installed at home before I really understood how much lighting affects color.  Or how about choosing a dramatically grained countertop for my "U" shaped kitchen, not realizing the grain would meet in the dizzying ways in the inside corners.
But I'm happy to say those days are long o-v-e-r!
I've been able to make a nest I love and help so many other people do the same.   Whether that is sharing homes I've done on HGTV or personally creating rooms locally for people to love.
It's time to get busy making a home you really love, and I'm here to help.  Let's do this together.  I'll bring the design expertise, you bring the inspiration.
Start living the way you'd love to at home.
It simply starts with your FREE Mini Design Phone Chat
M: 760-840-1200 / Seattle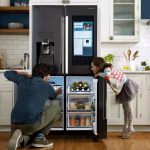 The truth is, all major appliance brands offer nearly identical refrigerators. The new models you'll see today are far more energy efficient than those produced even five years ago, and repairs are only as difficult as finding the nearest technician. So, how do you choose what's right for you? First, you'll need to measure your space, then […]
Read More

→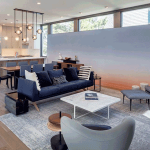 Designer tips on arranging an open floor plan. How to make it cozy and beautiful!
Read More

→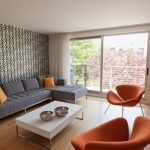 6 Way to make a room bigger without knocking out walls. (Decorate smart for your space.)
Read More

→