Time to bring in your decorating, step back & take in your finished space
What you want to feel at that moment more than anything is your decorating and your new space came together beautifully to create just the look you've been waiting for in your home.
There can be a lot of decorating decisions to make to get it right though without making mistakes, feeling unsure or just burned out on more decisions. (Decorating can mean making as many design decisions as during the architectural design and construction phases.)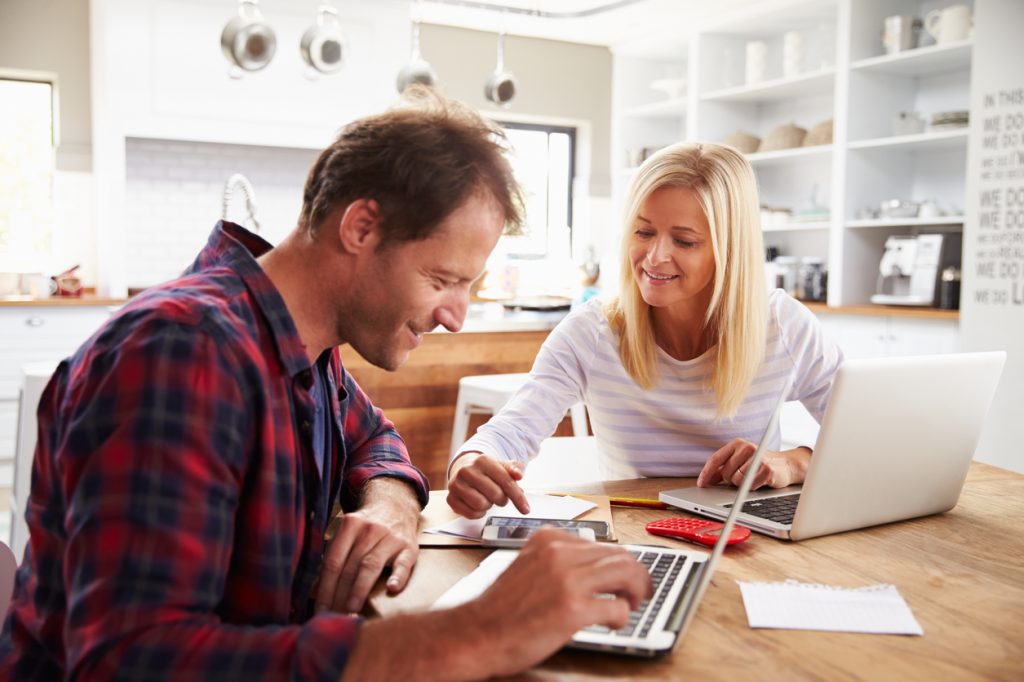 My best advice from 25+ years of helping people successfully decorate their new spaces: 
1. Make Decorating Part of Your Project Plan

Make a plan at the start of your project what you will do for decorating:
Use all or selected  existing decor
Start fresh
Then you avoid the BIGGEST most common mistakes: 
Moving in existing furniture & décor to discover they don't go with the new look, or arrange well in the space.
Delaying a decision to decorate new & not having furnishings & decor ready when you are.
2. Using Existing Decor
If you're considering this, really take a look at everything. If anything looks even a little bit worn, tired or dated, it will look even more so once it's in its new and up-to-date surroundings.
How to know if your decor will work well in your new space  
         FIT & LAYOUT
Fits through the route to the room?
Fits the size of the space? (floor & wall space)
Can it create a pleasing, functional arrangement?

FUNCTIONALITY
Do you still use it?
Does it do everything you need?

CONDITION
Comfortable?
In good repair?
Fabric/finish in good condition?

STYLE
Current?
Fits architectural style?
Fits your overall new style?
Still fits your lifestyle?
Can you easily update it? (i.e. paint, reupholster dining seat cushions)
Fits your overall new palette? 

COLOR

Coordinates with your new finishes? (i.e. kitchen fireplace, flooring, bathroom)
Current?
Livable (i.e. with children, pets)
3. Using New Decor

It's always exciting to be able decorate new and to do it right, take your cues from your new architectural style and colors.
How to decorate all new to complement your new space
     MAKE A DECORATING PLAN

Define your new look with inspiration photos
Estimate your budget (check pricing of major pieces in favorite brands)
Know your timeline so you order in time
Plan where you will store pieces until ready to decorate

FUNCTIONALITY
Prioritize a list of "must-haves", "want to have", "hope to have" to maximize the budget

STYLE
Mix 2 or 3 compatible styles so it's unique to you
One of the styles needs to reflect the architecture style

COLOR
Select a palette that complements the fixed elements (i.e. kitchen finishes, fireplace, flooring)
Select colors you can live with (i.e. avoiding light upholstery/rugs with children/pets)

CONCEPT & LAYOUT
Determine what size pieces will fit into the best arrangement
Select the main piece first & build the room around it (i.e. sectional, dining table, bed)

DECORATIVE LIGHTING
Decide fixture style, finish, size & amount of light needed (i.e. task, ambient  or mood)  

FINISHING TOUCHES
Area rugs, art, mirrors, accessories & plants will add your personality & finish off your room.
Making the right decorating decisions at the start of your home project will go a long way to creating a finished room that will make you happy. 
If you're decorating newly designed space(s) & need decorating solutions, we can help:
Call us at
425-977-5599
or
Connect Online
Best of Houzz 2017-2021
Seen on HGTV
"You really picked-up on our style...
we are thrilled beyond belief with what we see!" ~ J. Hart
3 Ways to Get Decorating Solutions 
DIY CONSULTATION /1 .5 hr. In-Home / 1 hr. Virtual
Actionable Ideas
DESIGNER ON CALL / Purchase Design Time Blocks
On-going support "as needed"
In-Home / Virtual
Actionable ideas
Sourcing Fixtures & Finishes
Paint Palettes
DONE FOR YOU ROOM / Decor Curated & Arranged 
In-home / Virtual
1 hr. Consultation
Mood Board
Shopping Links
Paint Palette
2D Interactive Furniture Floor Plan
3D Interactive Room
FOR YOUR NEW HOMES DECORATING SOLUTIONS:  
Call us at Call us at 425-977-5599 
or Connect Online