Should Your Exterior Match Your Interior?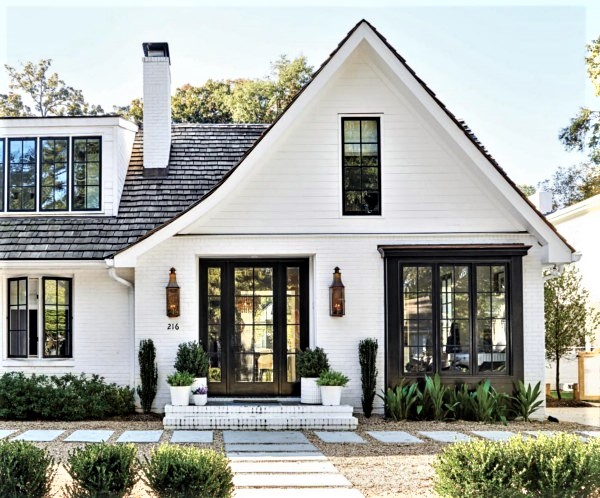 In a word, "yes"
Or you can coordinate them. Either way think of it this way… We always expect the outside package to fit the inside contents.
And in the same way, when we see a home, we just expect that the style that is presented to us on the outside is what will greet us on the inside.
And if that is too boring for you, or too matchy-matchy, can you mix it up and still have a well-designed look? It's another, "yes"! If you do it right.   
And when I say your interior, I mean the entry, any powder room, and the main front rooms. Whether that is a living and dining room, or you have a great room layout. 
All other secondary rooms typically have doors so they can be closed off. Which I feel gives you license to choose to do something different in them if you like.
So let's look at how to create three different interior styles with either a traditional and modern exterior by 
Matching
Repeating the look but with a twist to keep it interesting
Coordinating
Mixing styles artfully
Using Color
Pulling it together with color
"The well-dressed home works together any way you look at it " 
Matching Inside & Out With Style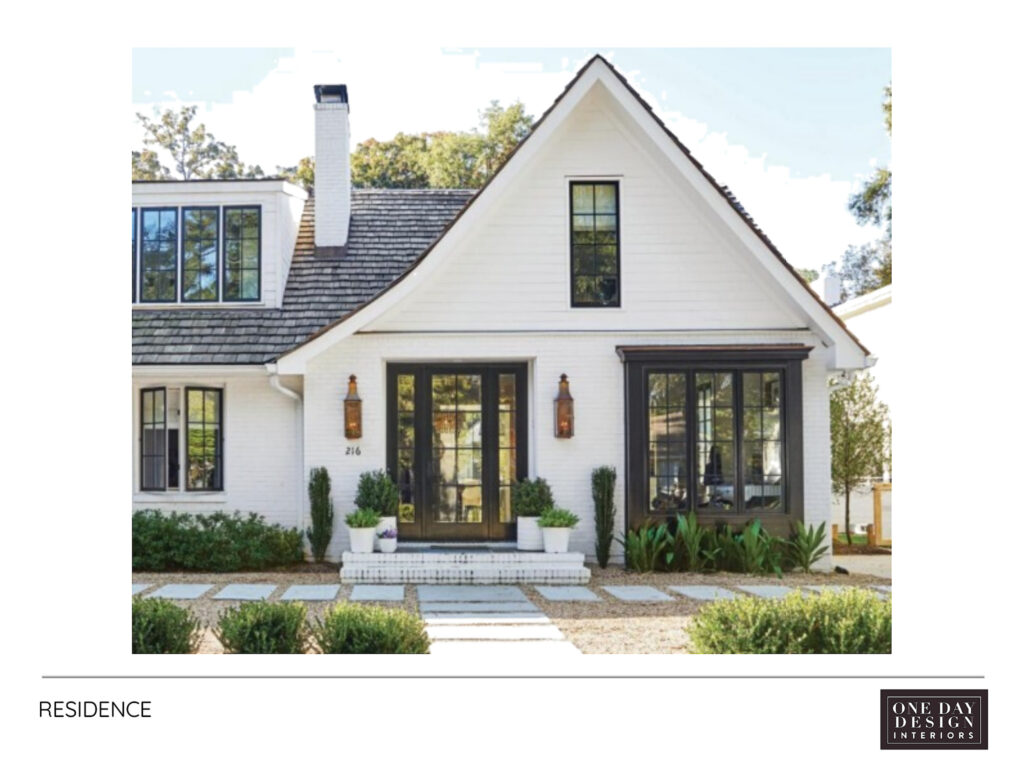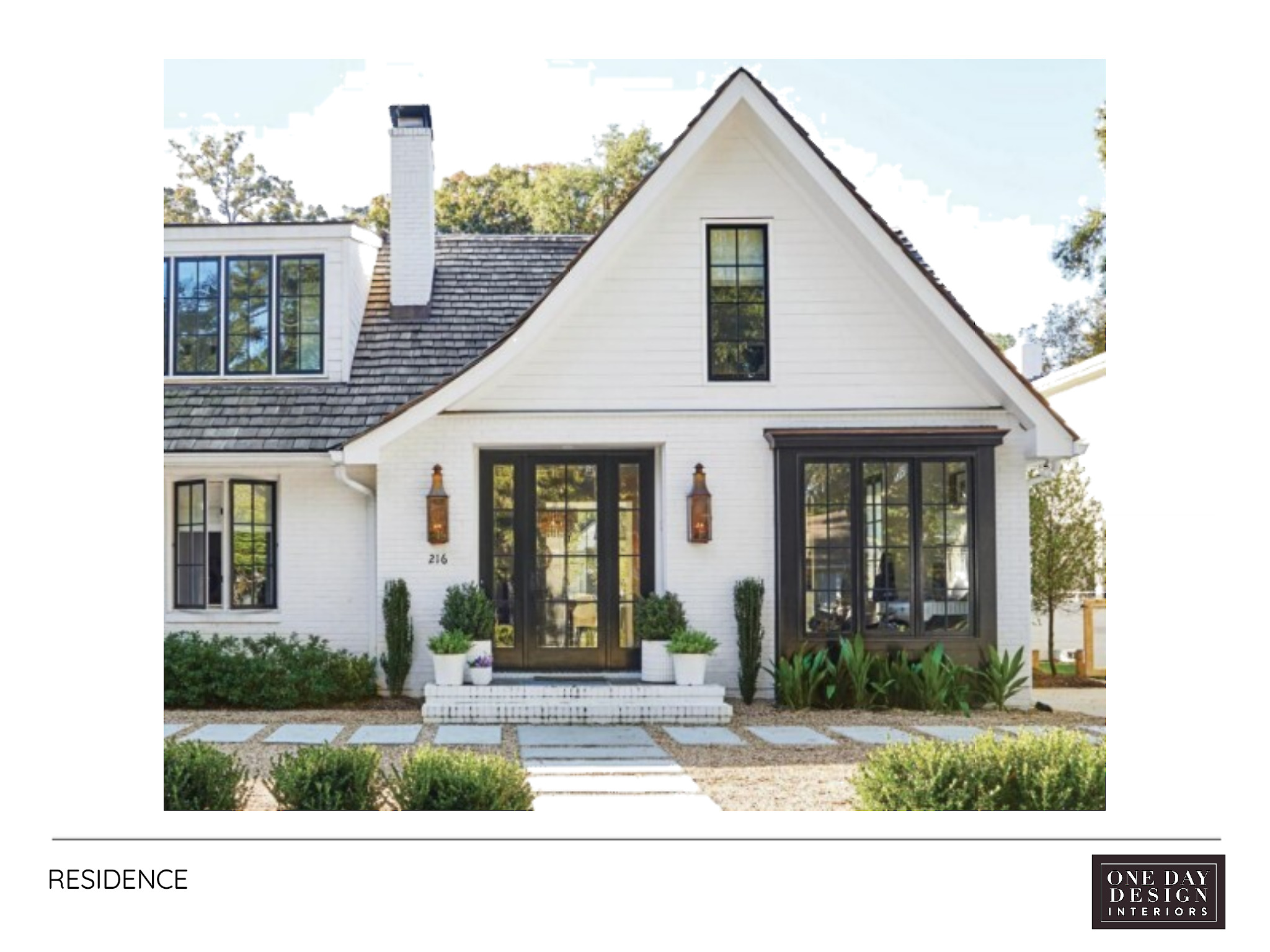 MATCHING
-an obvious choice but here are tips to do it well:
Reverse the Palette

If your house is white with black accents, consider doing your entry in a black accent wall, ceiling, or wall covering or flooring to switch the balance of color. 

Repeat Exterior Metal Finishes

If you have a brass door hardware or address or lighting, pick that up in your entry's ceiling fixture, or picture frames umbrella stand, accessories, or wall covering 

Repeat the Foliage Color at The Front Entry

If you have variegated, chartreuse, or dark green foliage near the front door keep the color going on the inside. Even with a plant on an entry console or shelf if your space is more compact.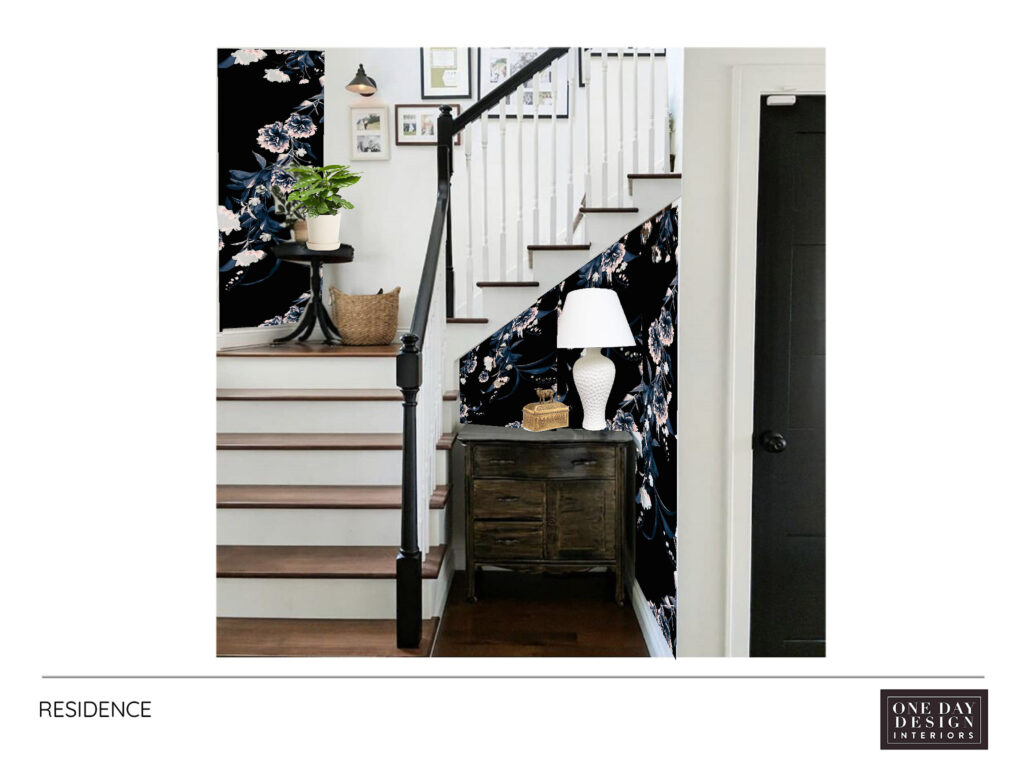 This entry matches it's exterior beautifully by
Reversing the Black & white color palette for interest
Repeating the black and brass metal lighting finishes 
Repeating the deep green of the outside entry plant colors
Coordinate With Mixed Styles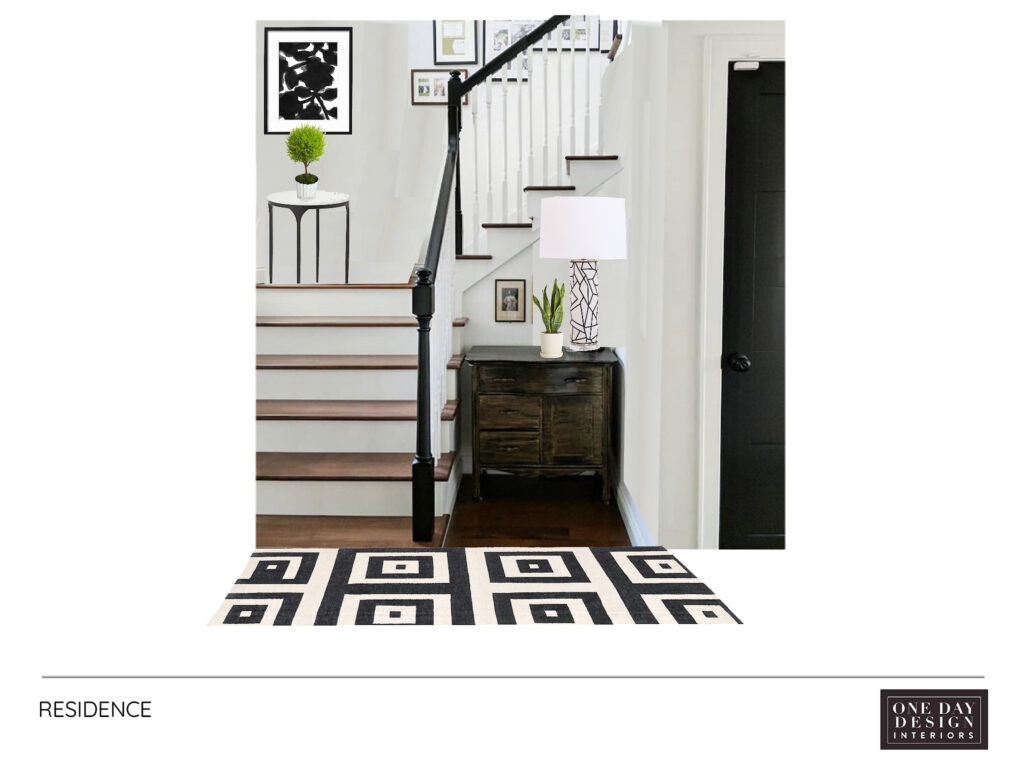 The  entry above has added in a modern style that still works with the traditional exterior and interior architecture by
Staying with the same color palette
Adding in small accent pieces in the new style 
Pairing down the overall look to be simpler and more modern feeling.
Connecting Your Color Palettes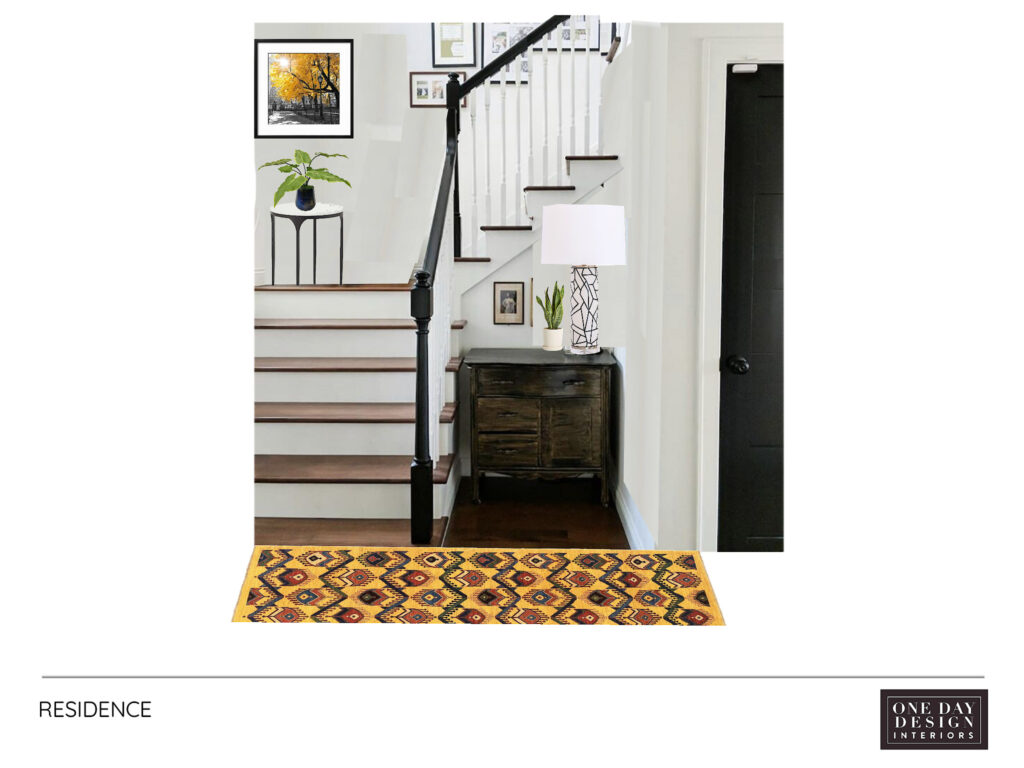 Add your interior color as an accent on the outside entry
Color is the second element in a space we respond to. So using it to create design flow is a very effective way to connect spaces and styles.
If you have a very noticeable color in your main interior that doesn't appear on your exterior but would coordinate with it then use it as an accent at your front door entry. In that location, it is easy for the eye to flow from it to the interior as you step inside. 
In the above entry, the golden yellow accents inside now appear on the outside below too in the colorful plant containers.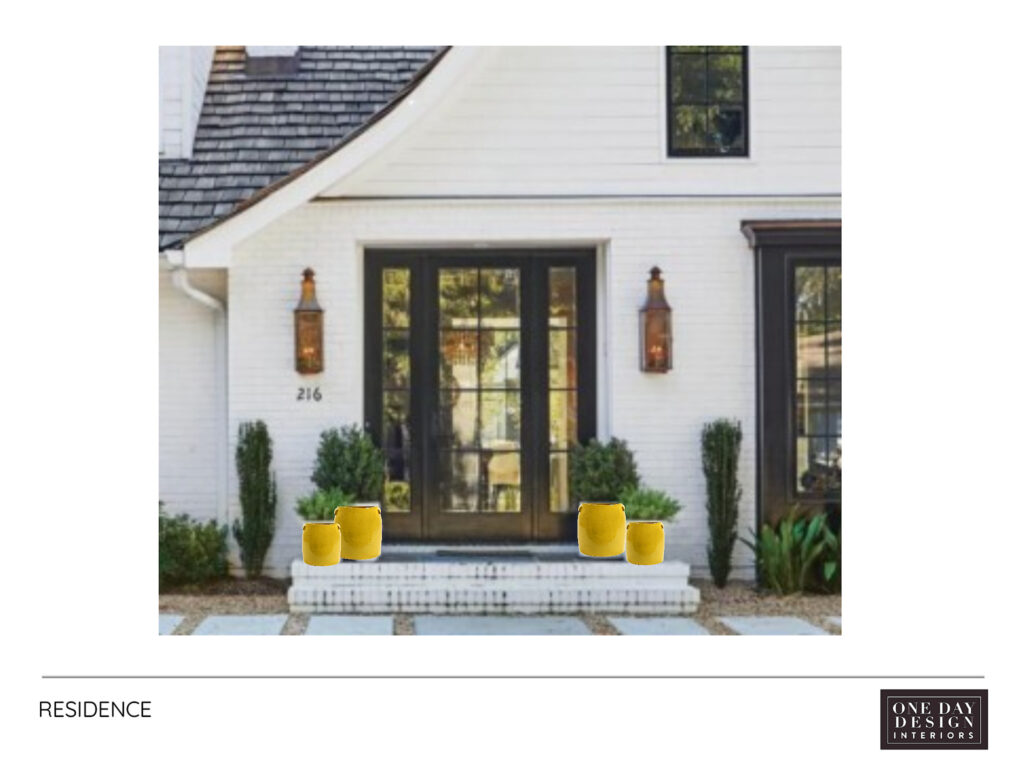 You can also accent with outdoor furniture, blooming plants, outdoor wall hangings, door mat, or rug. Or go ahead and add it to the front door.                                                              
Matching Modern Exteriors & Interiors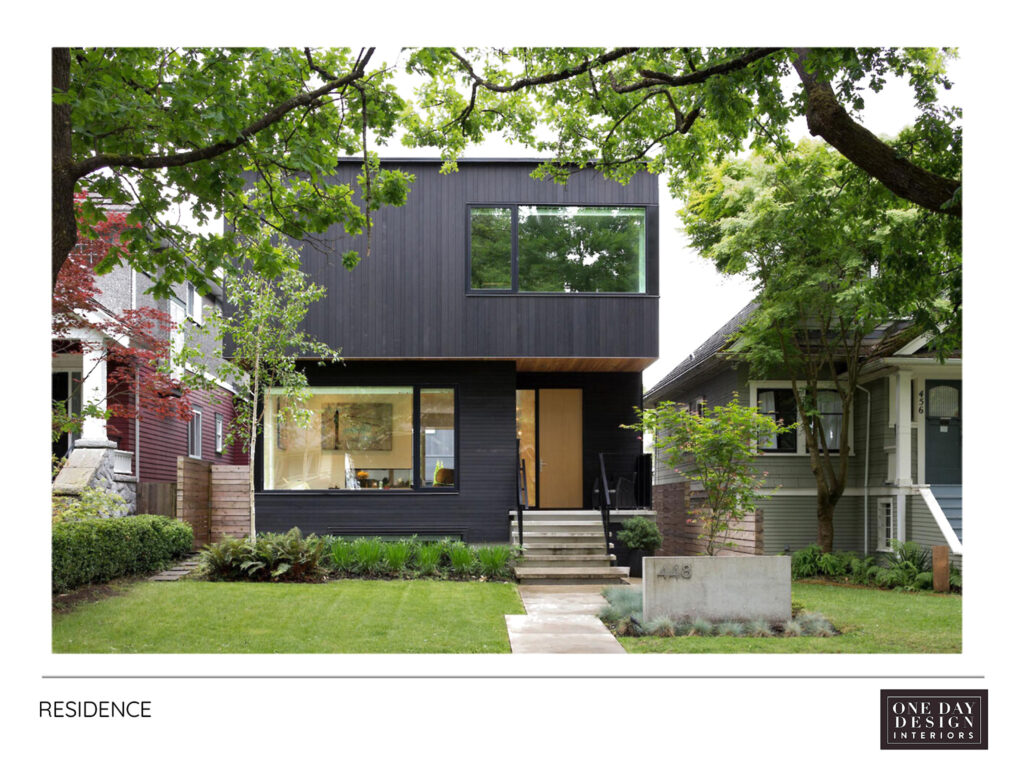 This striking modern home sets the stage to expect an equally great visual experience as we step inside.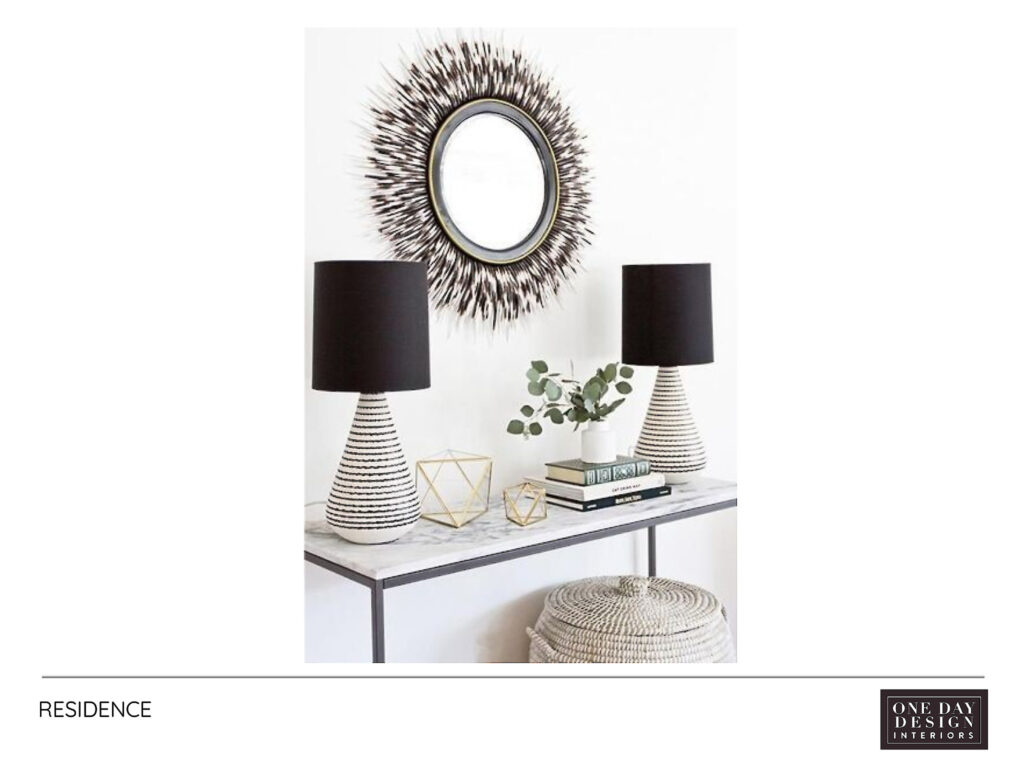 MATCHING
A look you can never go wrong with  
Reverse the Palette

The charcoal exterior is now the accent color on the inside to switch up the balance of color. It's a visually delightful, coordinated surprise.

And the light, airy palette keeps the dark exterior from feeling too heavy but lets it be wonderfully dramatic.

Repeat Exterior Metal Finishes

The black metal railing hardware finish appears again in the metal table base.

Repeat the Foliage Color at The Front Entry

The deep green plant reflects and connects the inside with the outside.    
Coordinating Modern Exteriors With Mixed Styles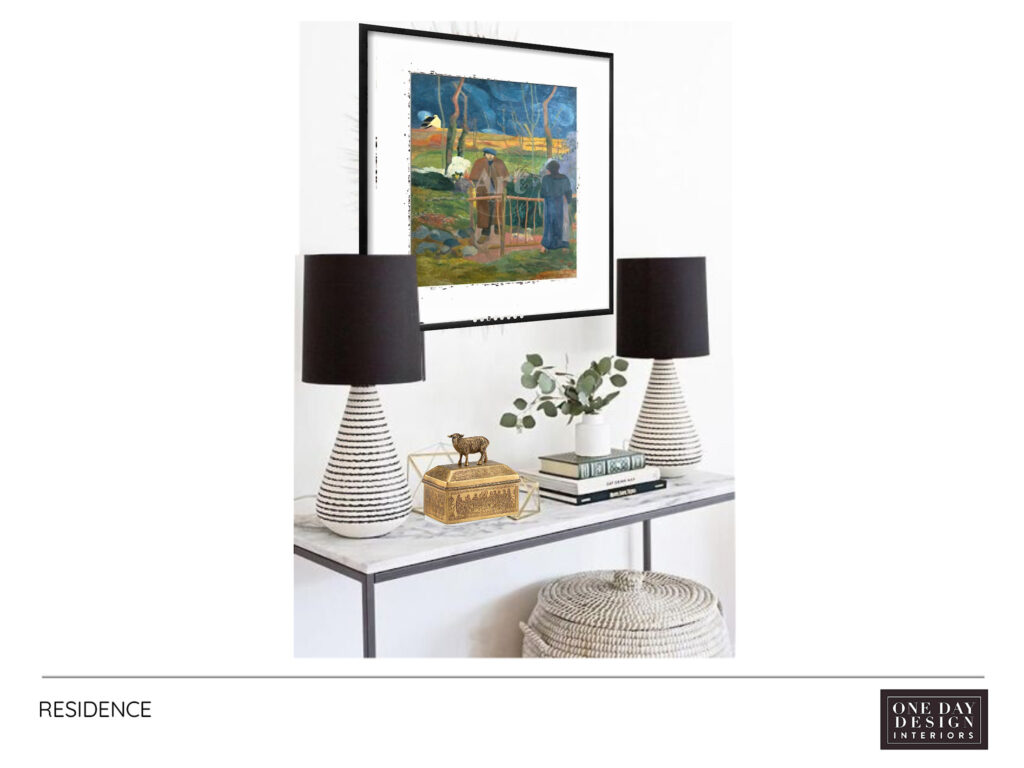 The formerly all-modern entry above entry now entertains some classic accents tying these two styles together. So the newly modified interior still relates to the all-modern exterior.  
Coordinating Your Color Palettes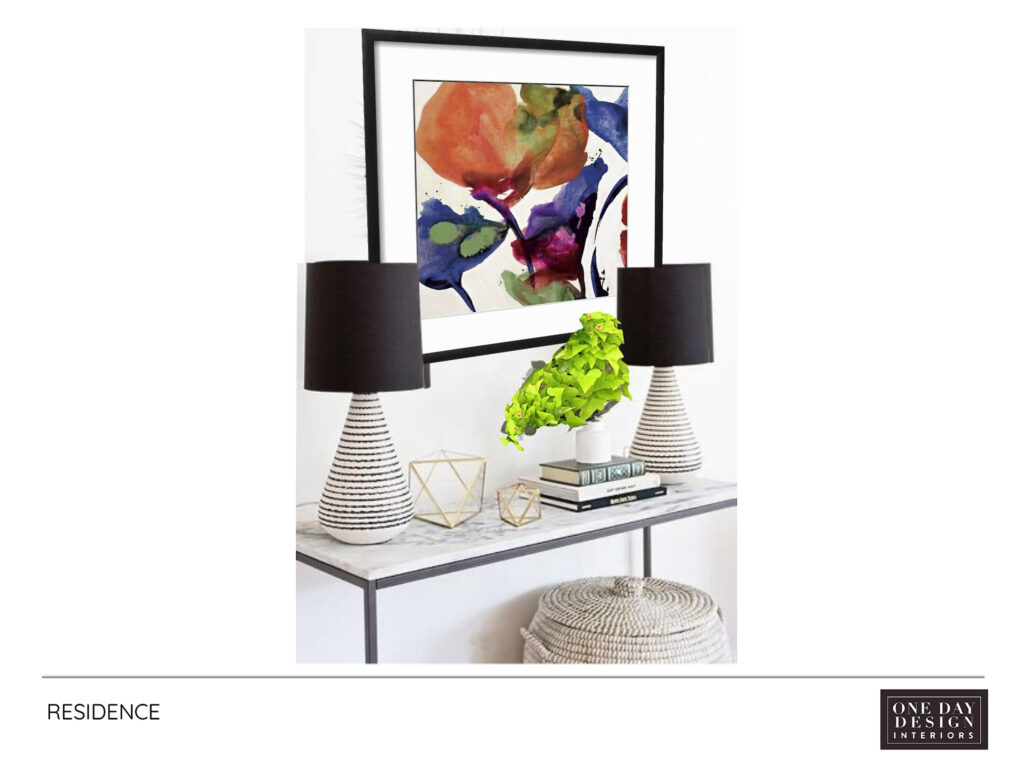 With an updated color palette change this formerly all white an black interior now includes burnt orange and chartreuse accent colors. 
Time to catch-up the exterior up with the interior changes.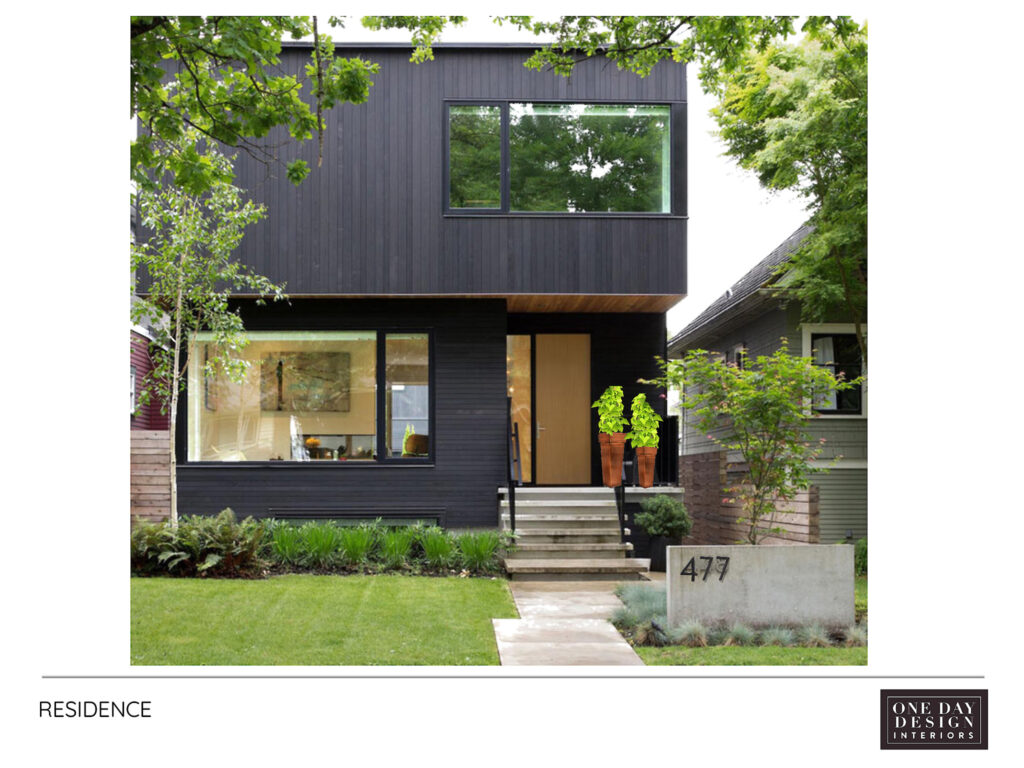 These tall copper plant containers with chartreuse plants do the job beautifully 
Coordinating with the interior colors
Complementing the front door color
Adding a beautiful accent to the dark exterior, playing up the outside entry
Create a custom look inside and out.
Need Help Coordinating Your Homes Outside & Inside?
We'll make it easier, faster & without the expensive mistakes!
25+ years of experience in creating inviting homes
Simply start by telling us about your project
Call
425-977-5599
or
Need Design Advice?
Email Advice, Video Call or In-Home Design Consultation
Now Available 
Simply call 425-977-5599 or