Excited to share
ONE DAY DESIGN won
"BEST OF HOUZZ 2022"!!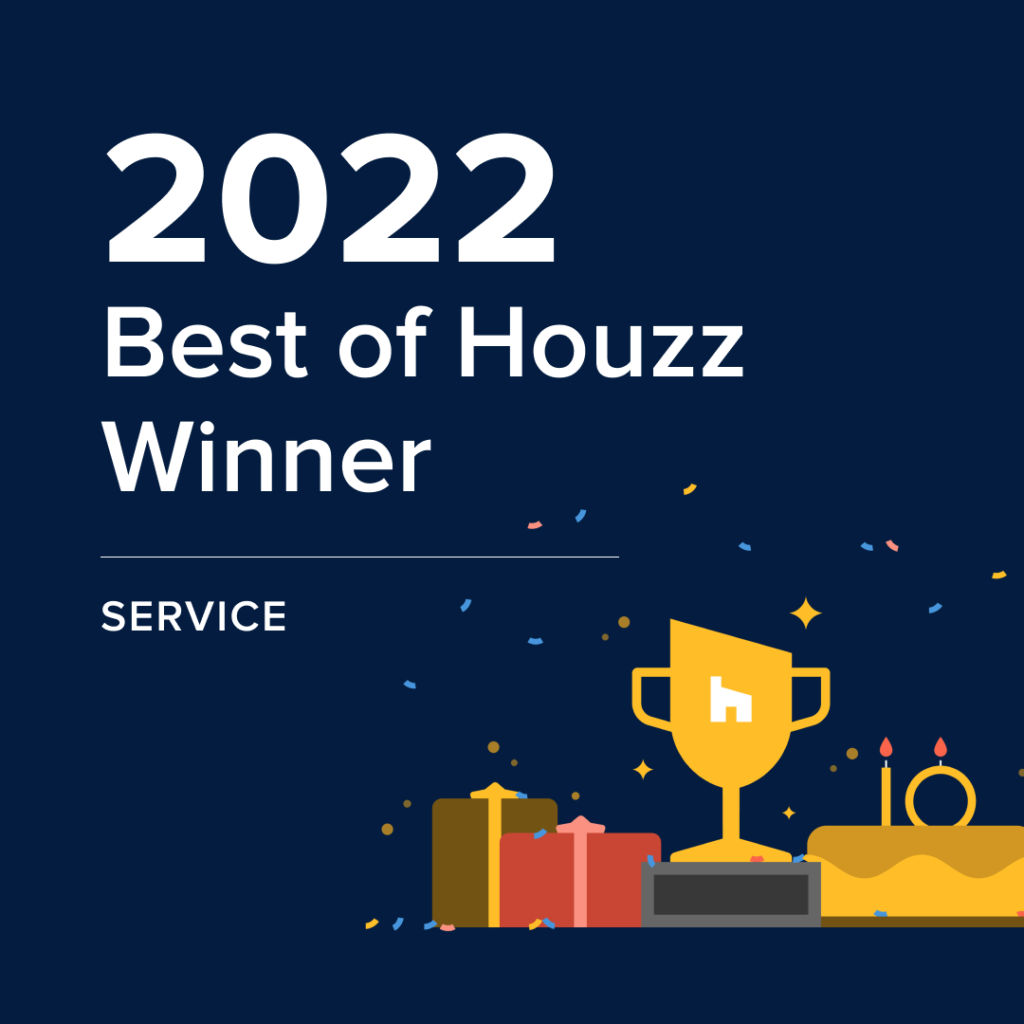 Your reviews made it possible to capture our 6th straight win
(An honor with 3% of Houzz's 2.7 million designer & home pros receiving awards)
THANK YOU, EVERYONE!
And now I am looking at the year ahead…
The projects in the works and those awaiting design launch. Excited to see where inspiration and creativity will lead.
Because one of my truly happy places in life is giving people rooms they love to call their own.  
So thank you to those who have entrusted their homes to me. And I look forward to creating your next "happy place at home". 
What about you?
What are you looking forward to this year at home?  
A Place to Seriously, Luxuriously, Relax?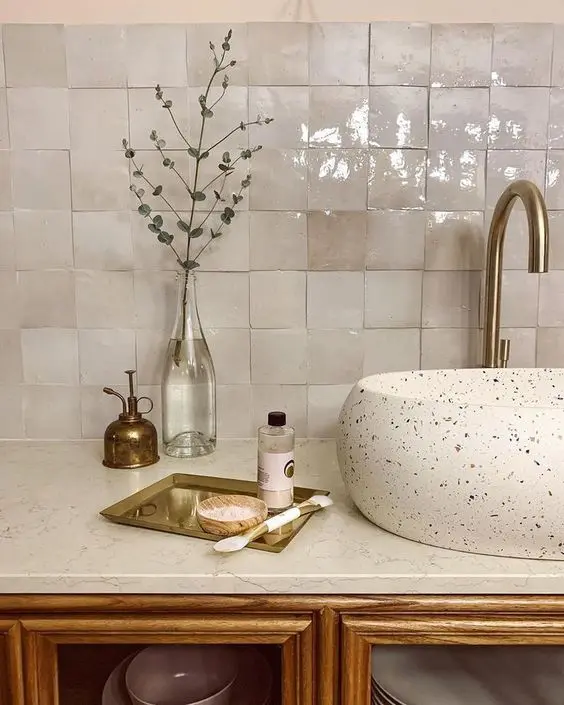 What Style Surroundings Makes You Happy? 
The sophistication of old world charm?
The uncluttered calm of Modern Minimalism?
Bohos' free expression? 
Simply put… rooms in your favorite looks will feed your soul.
Places to rejuvenate, to be your self,  your best self, be productive, to gather. and have fun. And anything else that makes life fuller.  
DESIGN TIP:
You can control your investment by having just a few grand pieces in the room like this designer sink and vanity.
And then opt for affordable elements like a porcelain tile backsplash that mimics the popular handmade Italian Zellige tile. 
Longing For a Space That Works?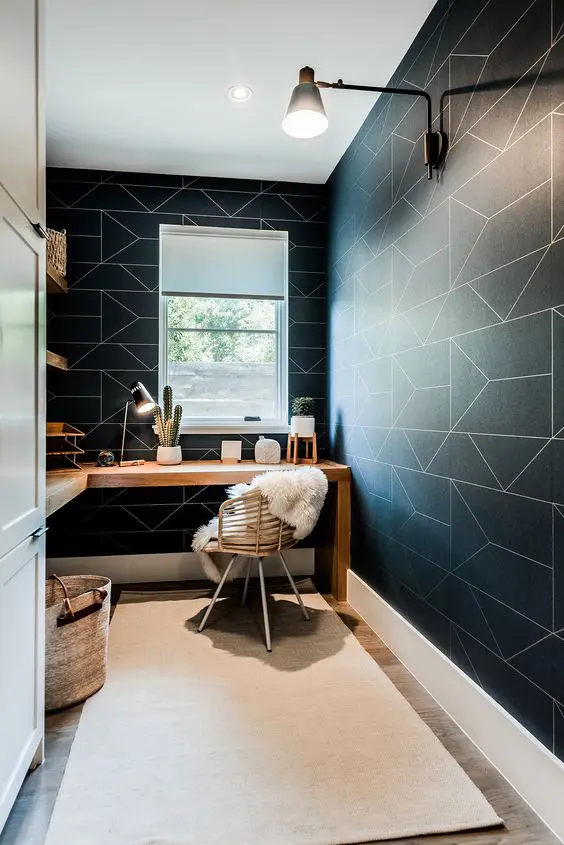 Even a Small Workspace Can Be a GREAT Place to Work
High functioning workspaces + high design is, well, in a word "FABULOUS" -on every level. 
No matter what you have to work with. 
Picture this room "before" when it was empty (or filled with random stuff). White walls, ho-hum carpet, a small, badly placed utilitarian-looking window. Not exactly a promising-looking space.
But look what inspired design can do. Now everything about the space is perfect no matter where you look. 
AND it works beautifully as an office.  Everything you want in a hard-working space. It would be a joy to go to work here. 
DESIGN TIP:
When planning a workspace, it's function first


– Furniture needed to do your tasks
– Space planning layout to fit your work style 
– Amount of worksurface needed 
– Amount & type of storage needed
– Type & placement of lighting 
Gathering Places That Make Entertaining Easy?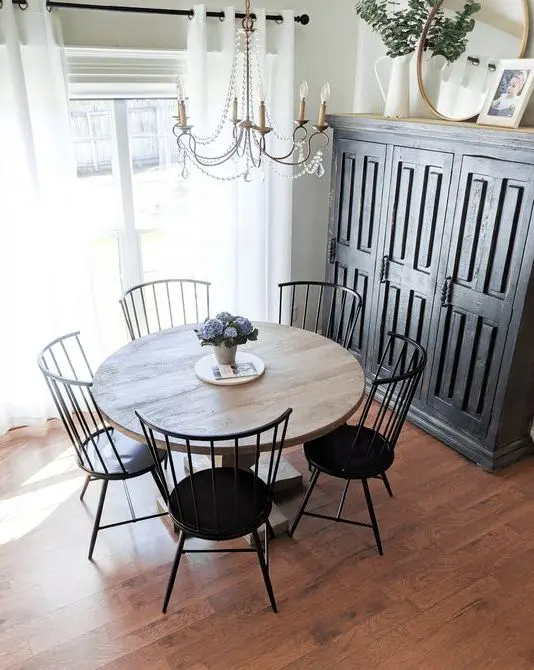 So Few Pieces Yet This Dining Area is Incredibly Inviting

This space is a perfect example of less is more when you have a few well-chosen beautifully interesting pieces that come together into space you want to think of more reasons to use.   
So when the stage is set like this the simplest of tasty affairs beautifully arranged and served will be fun to share. And entertaining just got easier.    
DESIGN TIP:
Mix classic pieces in casual ways


-Like the ornate chandelier with the simple rustic table.

Classically inspired modern pieces gives a modern vibe 


-Like these stylized Windsor chairs

Add a big piece to a small space to make a design impact


-Like this big beautiful black wall piece
(instead of a smaller piece with a lot of little forgettable accessories.) 
A Getaway Space For a Hobby ?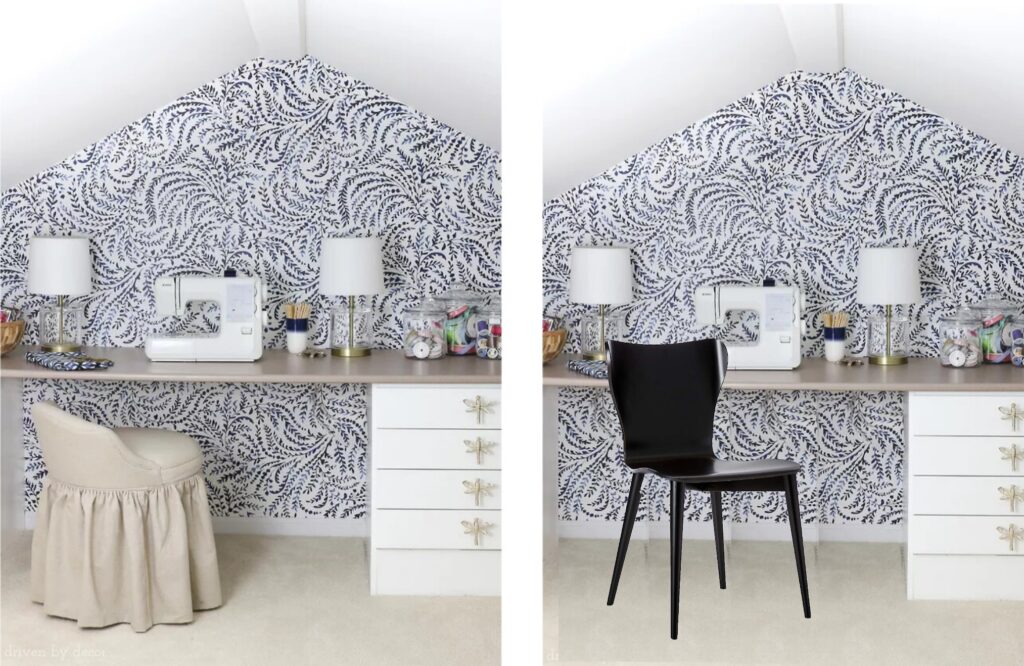 An Awkward Space Can Become the Perfect Place… To Enjoy Yourself 
Spaces like this left to themselves typically either go unused or fill up with stuff by default. But instead, it was transformed into a hobby space when maybe it looked like there was no place for it. 
So two beautiful things were accomplished at once!
DESIGN TIP:
In a small space where there's not lots of room to decorate
-a wall covering accent can definitely give it that special zhoosh.

If your look is a little more bold or modern try mixing styles
-like with a contrasting chair or lamps or both.  
What beautiful space are you looking forward to at home?
We make everything easier, faster & without the expensive mistakes.
25+ years of creating comfortable, inviting designer rooms.
Simply start by telling us about your project.
We'll show you how we can help.
Call
425-977-5599
or
4 Ways to Have Design Help 
from HGTV
featured Designer
Mary Brown
I DESIGN – YOU SHOP & STYLE
Concept, Mood boards, Furniture Floorplan
3D Room view & Shopping links 
I DESIGN -YOU SHOP- I STYLE
Concept, Mood boards, Furniture Floorplan
3D Room view & Shopping links
I Style for the Big Reveal!