All Of Us Want Our Home To Be A Haven Of Comfort & Beauty Whatever Our Style
Some just l-o-v-e to decorate and renovate. I mean it's an immediate "When can I get started!". 
Others not so much.
They just want to have it done as fast and as easy as possible because they "Just want to enjoy it!"
But how can you know if you do or you don't need an interior designer to turn your dream room into a real room?
To help you decide, let's start by looking at nine reasons you maybe DON'T need an interior designer. Because not everybody does.    
1. You Enjoy The Satisfaction Of
Doing It Yourself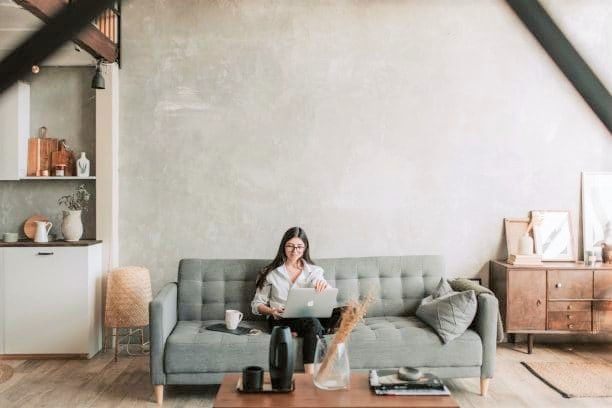 It's a creative outlet and you're OK experimenting to see what you can create. It may not all be perfect, but you enjoy the parts you do love and figure you'll learn from your mistakes for next time.  
It's a slower trial and error process to creating your home, but the tradeoff is you get to enjoy being creative. 
The thrill of the hunt makes the hours fly by as you scroll into the wee hours of the night. After all, the next site might be like hitting the design jackpot and it's confetti time. A regular shopping rush!
In fact, you love shopping so much, you've turned it into your main decorating tool.  By shopping your way into decorating your rooms, one piece at a time. Get it in, step back, assess the room.
If it ends up being a fail then that's what returns are for;  this is all just part of the process. You and UPS are good friends.
Once the item is returned it's back to shopping to hunt down and try the next shopping find.
Or if it's a win, now it's time to go find something to go with it. This kind of shopping is so much fun!
But the more pieces you commit to one at a time, you've noticed the harder it is to find the next piece to go with everything else already in the room.
The worst is if you have to pass on a piece you've just discovered and L-O-V-E because it conflicts with an earlier find. So decorating via shopping can also be sad sometimes, sorry.
3. You Want To Create Your Own Unique Style
If your style isn't everybody's style it's perfectly OK. In fact, it's more than OK. If your style makes you happy, who else do you need to please? (Well, in this case possibly a persnickety cat.)
Maybe it's your signature in life to be different, but you've also discovered sometimes different can be a good look and sometimes not so good.
Since you don't want to be put into a standard style box you've felt you needed to navigate this untrodden path alone. 
So it's meant continuing to labor over your home by trying many different things in many different ways. Always working towards creating your best unique personal style. 
Replacing things that didn't pass your style test is like working your home's design like a puzzle.  You keep dropping in your latest find to see if it is the right piece to complete the picture.
Always being on the lookout for those perfect pieces that will make the difference, keeps your home a work in progress as you continue aiming for unique rooms that speak to your style language in a good way. 
4. Any Mistakes Can Be Absorbed Into The Budget
You've learned to allow for mistakes along the way because mistakes happen as you are finding out what does and doesn't work.
But you fix them and forget them and stay focused on the positive, looking forward to having a room you love.
While always hoping though the mistakes don't add up enough that a luxury or two you'd planned on doesn't have to be crossed off your wish list.
5. Your Timeline Is Open-Ended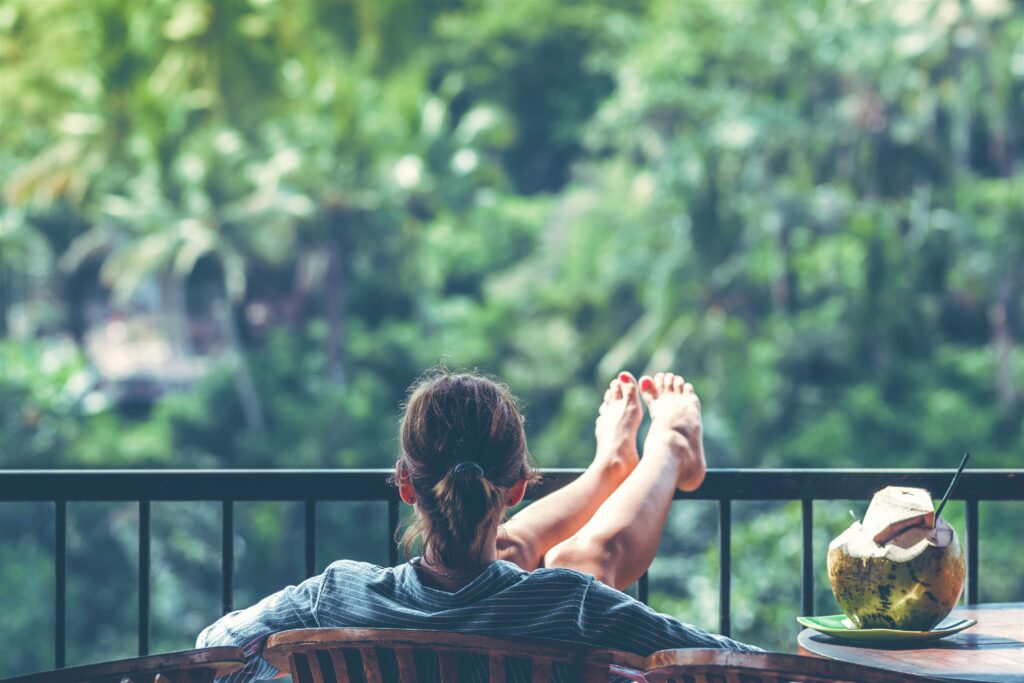 You aren't in any rush and if it takes longer to get everything done, it'll still be OK.
You know delays for products that have been overlooked or ordered wrong are to be expected as you learn ways to manage sourcing.
Delays due to a Change Order means re-ordering new products. As products start being installed they seem to look different in the room than expected.
Things like paint colors that look off or a contrasting grout with tiny tiles that end up looking too busy for your taste. Wood flooring that previously had a unique looking grain in the samples now looks shockingly dramatic as it is being installed in a large area.
Since there's no hard deadline, you're prepared to take what comes in stride while your decorating or renovation starts to amble along.
 6. Your Time Is Unlimited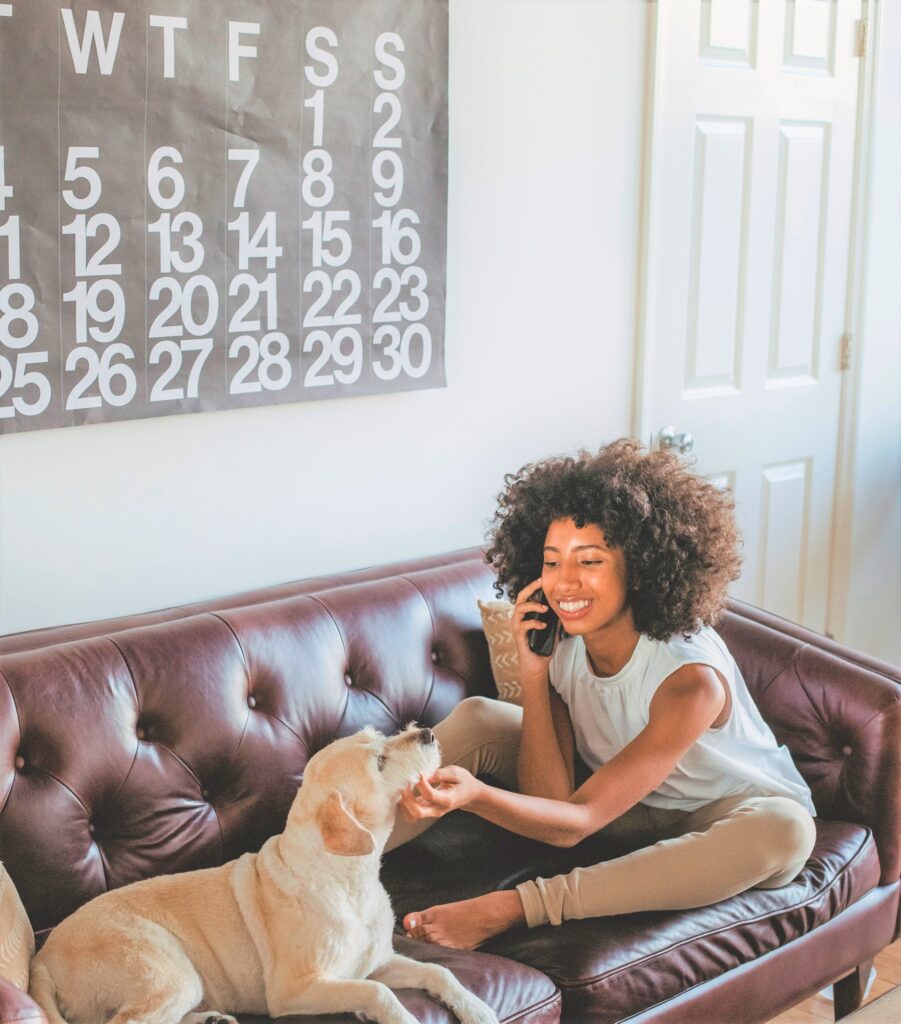 You have as much time as what will be needed ato finish your room or home.
Sourcing everything can be time-consuming but you are free to devote yourself to whatever it takes to get just what you want and have it looking coordinated and scaled to your space. 
If that means dropping everything and tending to the project so it can keep moving and in the right direction, you can do it.
So if you are renovating, keeping the contractors working on your home (and not leaving to hop on over to another job site that is ready to go), will be no problem.
The project is priority one every day on your schedule.
7. You're Especially Adept At Finding Internet Design Support
When you need to research a solution for some unplanned problem that suddenly popped up, you can break away and dig down deep enough to sleuth out detailed information that specifically fits you,  your home's style, colors, room size, lighting conditions, lifestyle and budget.
Confident that using various sources for universal design tips throughout your project will still create a cohesive design in your space and home. 
8. You're Experienced In Creating Spaces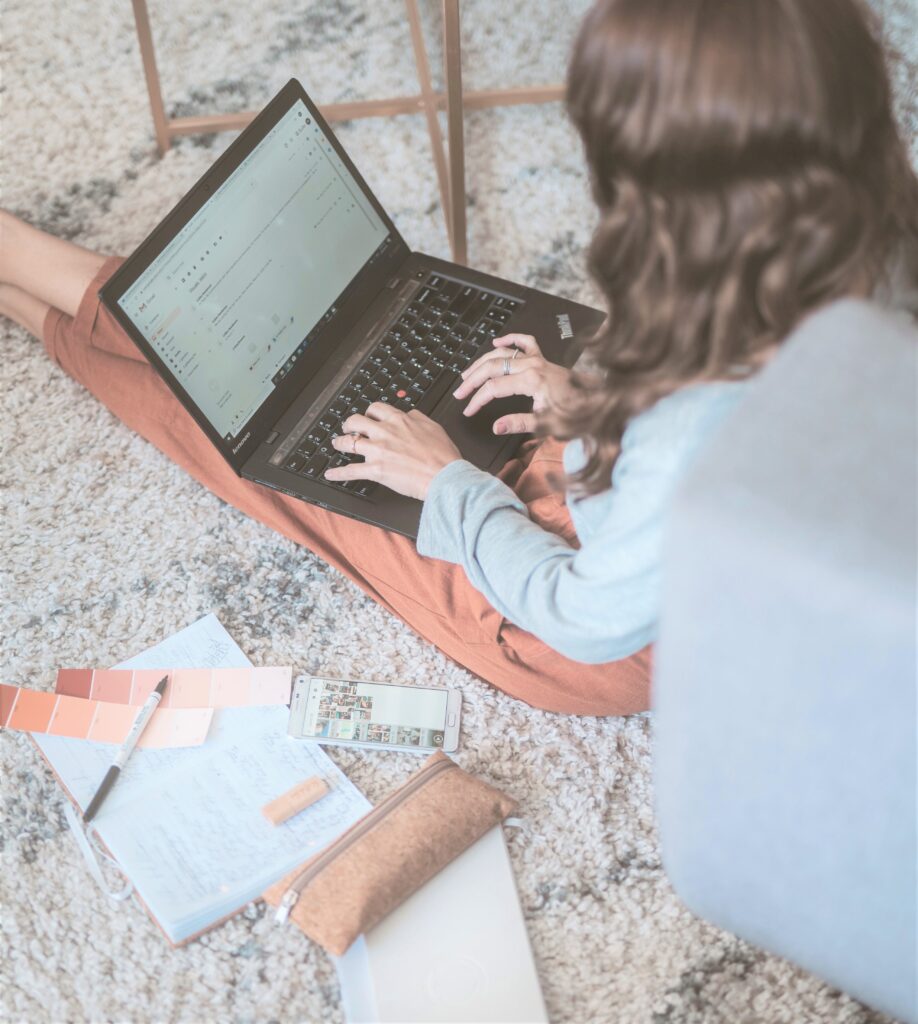 You can bring your experience from creating other space(s) at home to this project so you feel confident:
You can create a design concept
To give you a beautifully coordinated look that is all planned out down to the details so you know you have everything needed to create the look.

All done before you spend any money or start any work so the option for revisions is still there without any expensive construction changes.

A plan that does everything you need it to so it fits your style, your homes style, any adjoining spaces, your lifestyle, and your budget.
You know when & what order to select fixtures, finishes, furniture 
To give you the best results from a design standpoint. 

To be ready for the contractors so they are not waiting on you.

While avoiding having their needs driving the design by default as you select items as they need them one at a time since the construction process needs a different order than design. 
You know what order contractors need product selections 
What order the trades will be asking you, what is going where so they can wire, plumb, knock out walls, etc.

That you already have the whole design concept done so you aren't choosing one thing at a time in the order they need it so they can keep working BUT before you know what the whole home or space will look like. 
You know how to work with color.
You can confidently see the different undertones, letting you coordinate your finishes and furnishings' color palette beautifully.

You know how to test colors to see the true color (i.e. how it will look once installed).
You know how to work with lighting



Selecting the right color so your decorating, kitchen, and baths look like the colors you thought you choose.

You have the correct kind of light (brightness, size)

You have the light placed right where you need it for the activity in the area. 
You understand trends
Know how long trends last, which ones are current, and know where you are in the cycle so you won't look dated in short order.

Where to use trends so you can avoid expensive big-ticket items that you will change out later.
You understand timeless design



Knowing how to choose options more timeless than others so you can be happy with your rooms much longer will be priceless over time.
9. You Know How To Plan For Your Home's Future Sales Appeal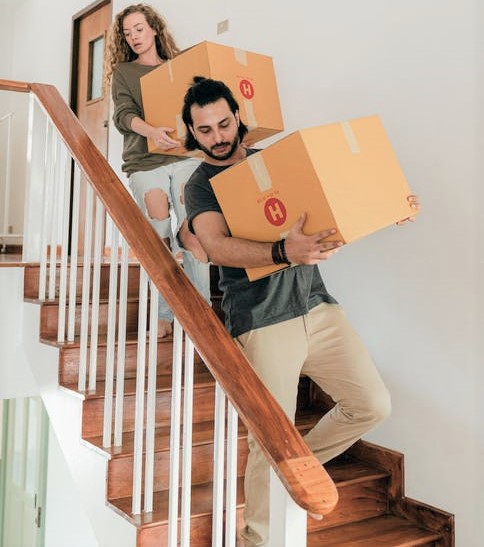 Even if you've just moved in everyone sells in time and people are on the move now like never before between work and family needs changing.
Knowing how to use your taste in a more timeless way will be invaluable to you when it's time to sell. Because then it's all about having a look that will appeal to the most amount of buyers.
Your more timeless design choices will reduce your chances of having updates to think about changing when it's time to sell. Which can definitely help with a faster sale at a higher price. 
Which will also make for a less stressful, less expensive, and faster move.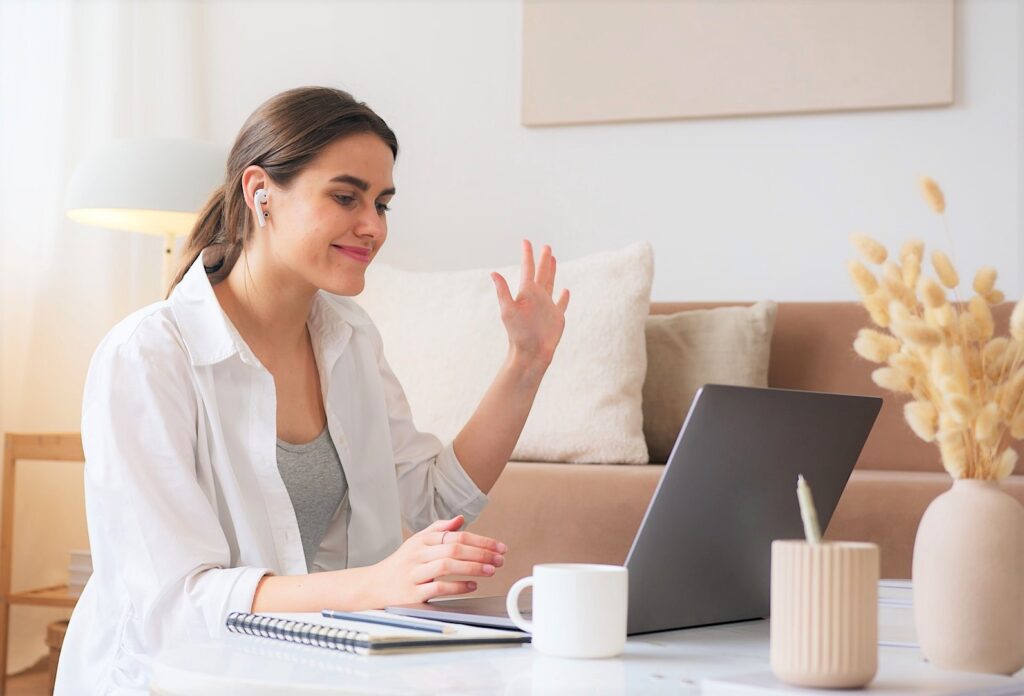 How to Know When You DO Need a Designer
Whether you love or hate to decorate and renovate here's what will tell you if you'd be happier having a designer at your side as you navigate turning your home into a haven;
You want to have beautiful, finished rooms
For what you are investing in your home project you want to feel confident it will turn out looking well designed.
You don't want any loose ends, just rooms completely ready for you to walk in and start enjoying them!
You don't have the time or confidence to create the whole look
Coming up with and coordinating all the design solutions, ideas and details are more than you want to think about or feel prepared to tackle.
You don't have the time, confidence, or inclination to find everything
Scouring the internet, showrooms, and stores to find and coordinate every detail needed for your project is not your idea of a good time.
You want a unique room that works
A total original just like you, but done and done well so it all makes beautiful design sense. All it needs now is for you to come in and start enjoying yourself!
Home sweet home, at last.
You want to maximize your budget
Every project can have hidden issues that come to light as work progresses, so a contingency in the budget is always recommended.
But re-doing things that don't look as expected shouldn't be a common occurrence and you'd like a designer's eye, expertise and experience to help avoid that.
You want one designer that knows your project directing the design
It would be a great relief to not have to try to figure out the right answer to all the design questions that can come up, by scouring the internet.
Or giving up and having your contractor or a friend with a different taste than yours start making the design decisions.
You want to know your selections are more timeless (i.e. cost-effective over time)
Having your style done in a more timeless way is a big bonus you'd like to incorporate in your home's project.
Letting you replace big-ticket items less often or not at all and using trends you love in items that are easier and more affordable to replace.
 Was this helpful? Then let's continue the conversation, I'm…
Happy to help you have a comfortable, beautiful haven to enjoy!
25+ years of making people happy with their home
To have yours call:
425-977-5599
or
Avid DIY-er
-need feedback, options & answers?
A  Video Call or In-Home Design Consultation
may be all you need: 
Call us at 425-977-5599 or